One of the major sources of motivation to start a blog is the income generated by our friends or random internet bloggers. There are thousands of bloggers who are making tons of money from blogging and having a good life.
One of those bloggers with million-dollar revenue is Adam Enfroy and in this blog post, we are going to discuss the earning methods of the bloggers like Adam Enfroy.
How Do Bloggers Like Adam Enfroy Earn Millions ($250,000 Per Month)
Before going deep, let's check out our other blog post on:
Now, Let's jump into our main content:
Yes, Bloggers like Adam Enfroy makes hundred of thousands of dollar per month from blogging.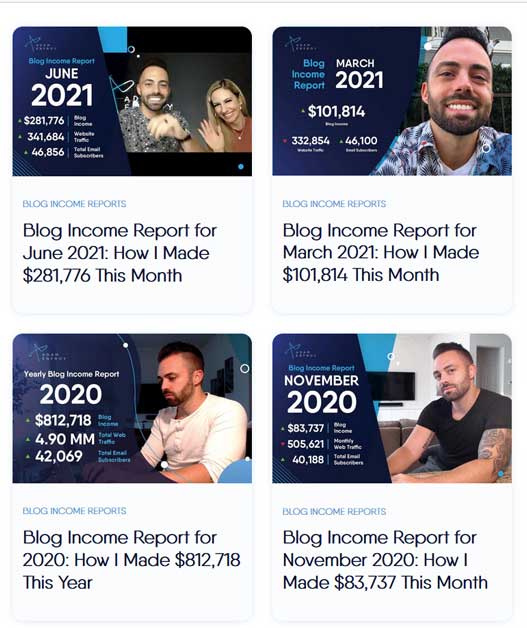 They have multiple sources of income from which they generated thousands of dollars.
Regular Monetization Platform Like Google Adsense:
Google Adsense is a lifeline for bloggers. No matter how big or popular they are they start their journey with Google Adsense. Google Adsense is one of the most reliable and secure monetization platforms the bloggers or content creators.
High-paying AdSense NICHES Or keywords For 2022
Affiliate Marketing:
Another monetization source for bloggers like Adam Enfroy is affiliate marketing. Affiliate earning holds the major share in the earnings of bloggers these days. Affiliate marketing is a billion-dollar industry. Bloggers can earn a huge amount of money by referring customers to particular products. These days most companies work with content creators to drive sales. Affiliate marketing is one of the lucrative ways of earning money online these days.
Freelancing Services:
Another way to earn money online the bloggers is by providing freelancing services to the customers. It can be SEO services, blogging consultancy services, or the services that you are an expert in.
Selling Courses Or Ebooks:
This is an interesting way of earning money online these days as bloggers with high traffic make their own courses or ebooks and start selling them online. Sometimes they sell it from their own website and sometimes they work with a shopping site like Amazon.
We hope that you are already excited after going through these articles. Yes, there is big money in blogging and it is not limited to. You can earn how much you can with your skillset but you need to have patience and a proper plan to run your blogs.
Adam Enfroy Earnings And Net Worth [Highest Earning Blogger]
Adam Enfroy Earnings in 2020 was $812,718 while his income in 2019 was $203,000.
January:
Traffic: 248,910
Revenue Per 1,000 Visitors: $95.79
February:
Traffic: 231,524
Revenue Per 1,000 Visitors: $110.23
March:
Traffic: 303,960
Revenue Per 1,000 Visitors: $141.21
April:
Traffic: 414,389
Revenue Per 1,000 Visitors: $141.63
May:
Traffic: 444,461
Revenue Per 1,000 Visitors: $138.45
June:
Traffic: 383,863
Revenue Per 1,000 Visitors: $135.51
July:
Traffic: 412,848
Revenue Per 1,000 Visitors: $147.21
August:
Traffic: 484,246
Revenue Per 1,000 Visitors: $123.27
September:
Traffic: 531,587
Revenue Per 1,000 Visitors: $129.32
October:
Traffic: 524,808
Revenue Per 1,000 Visitors: $125.09
November:
Traffic: 505,621
Revenue Per 1,000 Visitors: $147.23
December:
Traffic: 409,944
Revenue Per 1,000 Visitors: $188.18